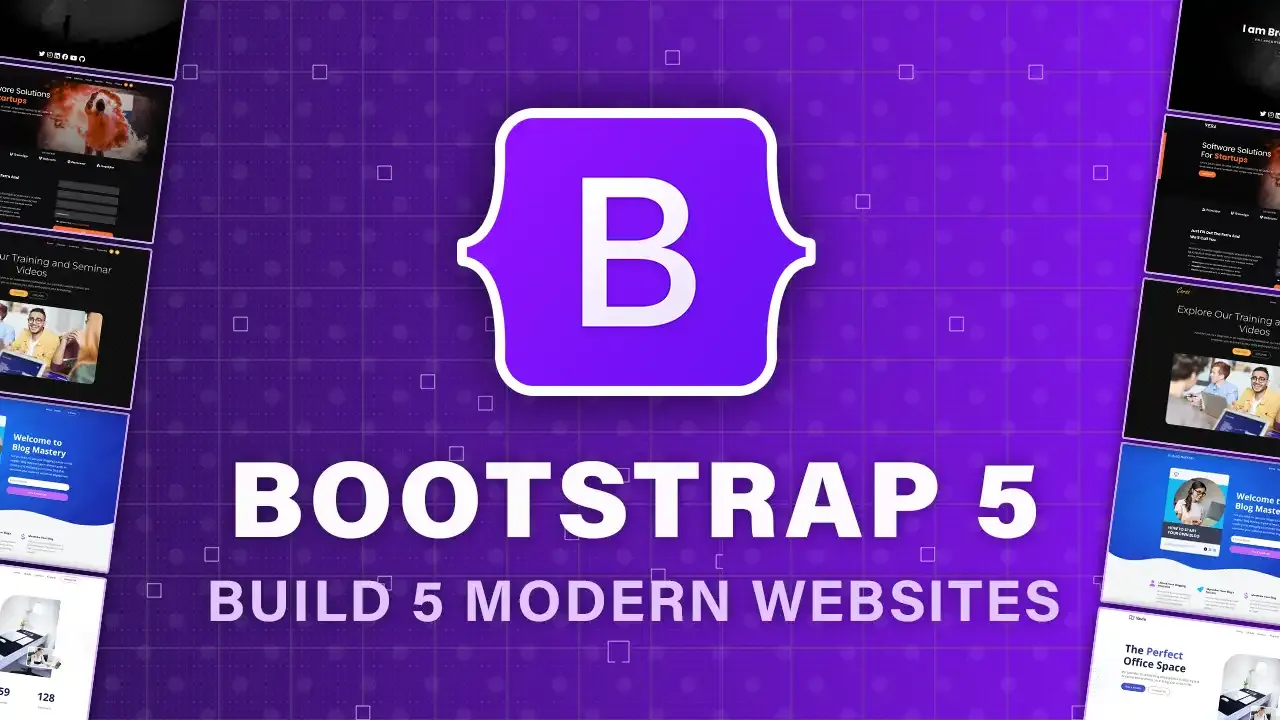 Learn By Building Amazing Projects
Build modern-looking websites and UIs faster using the Bootstrap CSS framework
Start Learning
10 downloadable resources
Certificate of completion
Course Description
This course is broken up into a few parts. We will start off by learning all of the Bootstrap classes and what they do, using a sandbox of files to test with. Then we will do a few mini-projects. You can do these on your own as a challenge. Then we get into the meat of the course and that is building 5 great-looking websites. We build these sites with a starter template/environment so that we can customize Bootstrap and compile Sass.
Check Out The Curriculum Below!
Module 1: Getting Started
Module 2: Bootstrap Fundamentals - Part 1
Module 3: Bootstrap Fundamentals - Part 2
Module 4: Dynamic JavaScript Components
Module 5: Mini-Project Challenges
Module 6: Custom Sass Workflow & Starter Template
Module 7: Project 1 - Ebook Website
Module 8: Project 2 - Corso Training Website
Module 9: Project 3 - Portfolio Website
Module 10: Project 4 - Yavin Office Space Design
Module 11: Project 5 - Vera Software Solutions
Course Projects
Let's take a look at some of the projects.
Ebook Website
Informational website for an ebook called Blog Mastery. Bootstrap CSS utilities and JavaScript modals.
VIEW DEMO
Corso Training
Website geared towards training videos & Seminars. Bootstrap CSS utilities and JavaScript slider.
VIEW DEMO
Portfolio Website
Portfolio website for developers. Bootstrap CSS utilities as well as custom JS for a typing effect and a lightbox script.
VIEW DEMO